picture credits: fizzygoblet.com
A pair of bellies, or a pair of those dreamy Mojris? What's your first love? This Diwali ditch those forever killing stilettos and opt for a comfortable pair of Punjabi Juttis and take on the dance floor! Here's a list of 7 places for the right Punjabi jutti shopping.
Needledust- A bride's fantasy turned into an inspiration for others
Shereen Mann Sangha a bride turned entrepreneur wanted a customised Punjabi jutti for her wedding. She visited a dozen shops in Punjab, Delhi and Rajasthan. Nothing could match her fantasy. Finally, she met an artisan who designed her dream footwear. "Before I realised, I was a designer," says Sangha. This encouraged her to start her own label the 'Needledust'. Today Needledust is a huge celebrity favourite and will soon become a huge brand internationally as well.
The label is expensive for sure, but as the famous saying goes, "Nothing worth it, comes easy." It ranges from, INR 2,700- 3,500. Be it the quirky prints, the floral or the silk, silver or gold it's definitely worth a shot. Shop here: https://www.needledust.com/juttis
JuttiChoo- The digital messenger of Punjab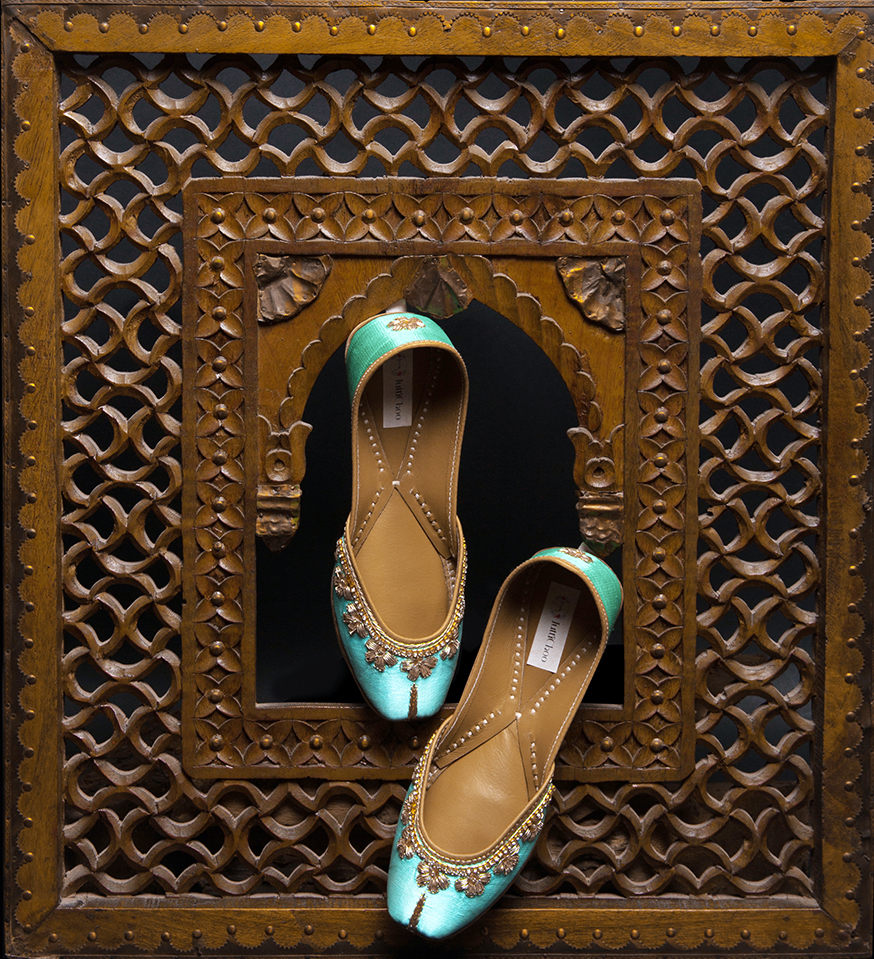 picture credits:JuttiChoo
Sushant Sood – the founder of JuttiChoo says 'Online shopping is a need of the women of the hour, today women want their favourites to be duly delivered at home' that's the whole idea behind JuttiChoo a completely online platform for Punjabi juttis.
Perhaps the Indian version of Jimmy Choo, JuttiChoo is expensive as well, but true to its quality of silk, silver, gold threads, and fabric that make every article of JimmyChoo an impeccable beauty. You can get your JuttiChoo pair here: https://juttichoo.com/punjabi-jutti-shop/
Asli Jutti- your perfect artisans for your perfect designs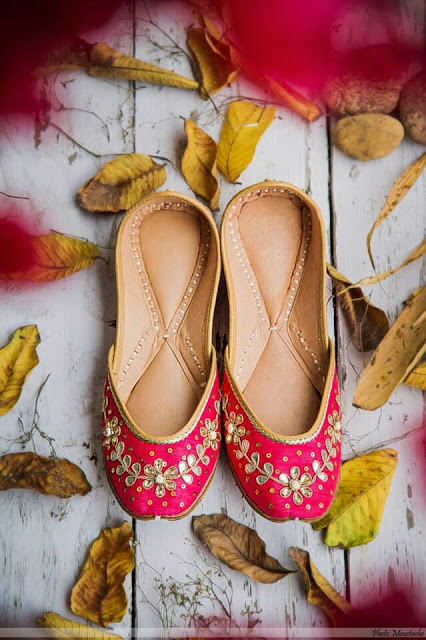 picture credits: Asli Jutti
Ambala the abode of Punjabi heritage, culture, food, and handicrafts. This Ambala based label is an unbreakable promise of authenticity and disciplined labour and talent.
'The Saluja Punjabi Jutti' aka Asli Jutti epitomises the traditional Punjabi jutti and aims to give the best customer satisfaction in all ways possible.
Shop your favourites here: https://www.thefashionstation.in/product/asli-jutti-ladies-jooti-pakistani-style-7/
Pastels and Pop – unique gifts from every corner of India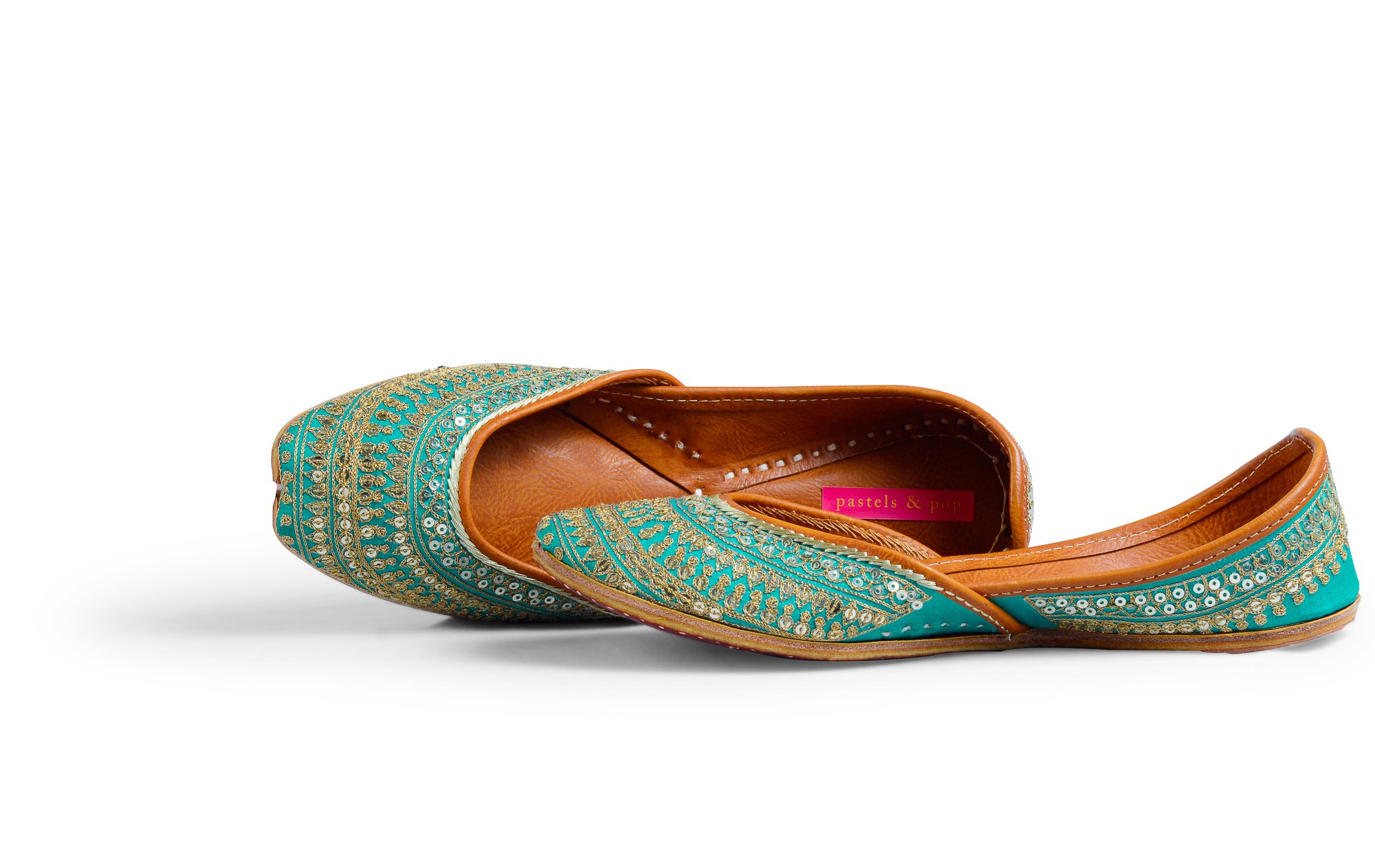 picture credits: pastels and pop.com
A passion for handicrafts and a vision to mould the speciality of every part of the Indian culture led to the label Pastels and Pop.
Unlike the above-mentioned labels, 'Pastels and pop' deals in not only Punjabi juttis, but mojris, Khussas, and Indo- Western clothing as well.
Pastels and Pop's Punjabi juttis range from, INR 2100- 2900 and even higher for some exquisite products. However, every penny spent on it is worth it. A beauty that deserves to be in your shoe bag wherever you go. Shop here: https://pastelsandpop.com/collections/juttis
Fizzy Goblet- The evolution of the Punjabi jutti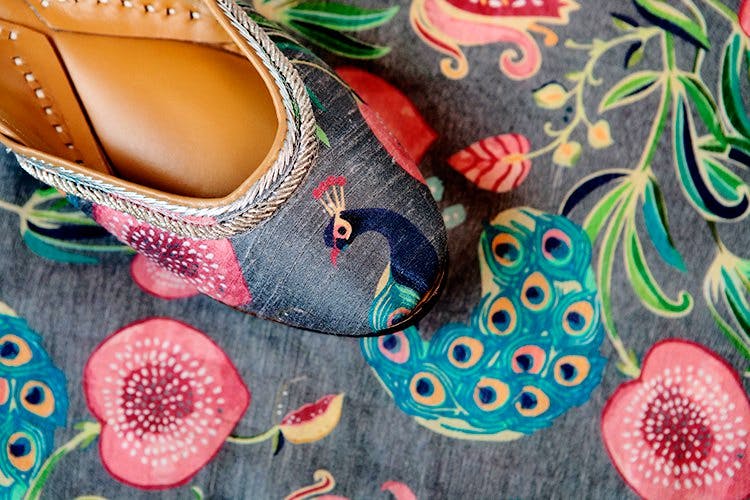 picture credits: Fizzygoblet.com
Laksheeta Govil at 24, New Delhi took a pledge to Indianize every aspect of the modern footwear.
Fizzy Goblet deals in a wide variety of, Juttis, Loafers, Brogues, Sneakers, and Slip Ons; all embroidered with careful detailing found in the roots of the country.
An effort to build a beautiful connection with the Indian bride is the concept of the 'Bridal Box Set', personalised to every inch of it.
It contains; Handcrafted 'Bride' embroidered Juttis, Miss to Mrs – Shoe bag, A personalised gift card all wrapped in gold.
Fizzy Goblet ranges from, INR 2500- 3500. Shop here:  https://www.fizzygoblet.com/collections/womens-shoes
Juttigram- every shoe has a story to tell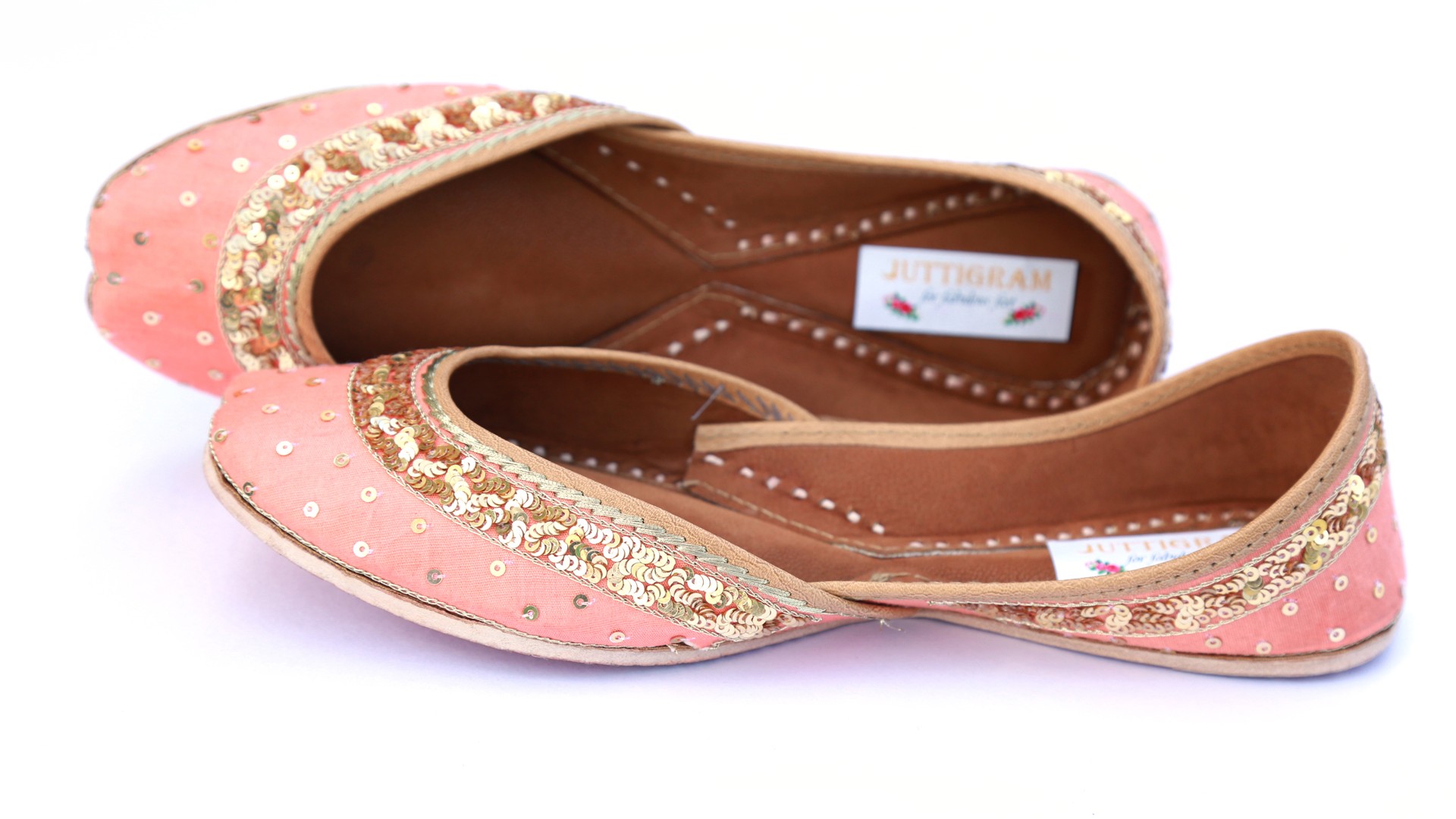 picture credits: Juttigram.com
Kirti Dudeja a passionate lover of the Punjabi culture and tradition, decided to take her love for the Punjabi jutti to a next level when she started her label 'Juttigram'
Inspired by the Punjabi heritage and culture, every design of Juttigram speaks of the age-old Punjabi legacy and rich history of handcrafting and designing.
It ranges from INR 1500- 2,200 approximately varying on special occasions. Shop here: http://www.juttigram.com/shop/?v=c86ee0d9d7ed
 

"The right shoe can make everything different"